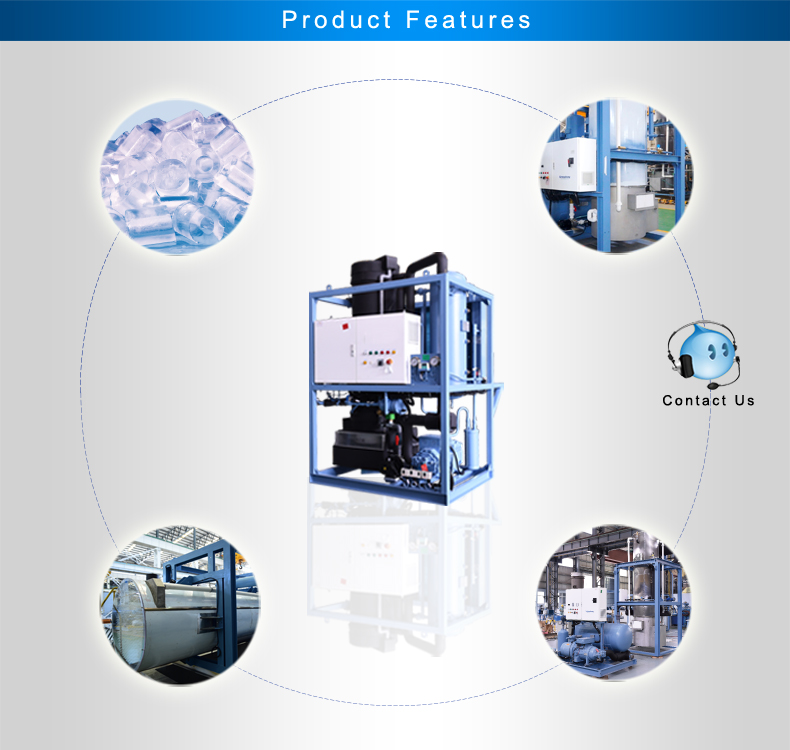 1.Special water system design ensures better ice quality, even thickness, transparency and purity.
2.The ice maker designed and manufactured according to the Pressure vessel standard, solid, safe and reliable.
3.Efficient heat transfer tubes are adopted to optimize the design of the refrigeration system ,contributing to 4.stable operation and few failures.
5.Dual loop hot gas ice peeling, fast ice harvest, weak system impact, higher efficiency and safety.
6.All components contact with ice are made of high-quality stainless steel to meet safety and hygiene standards.
7.Several options for different application.
8.With CE(PED)/ASME certificate, high quality level.
9.Stainless steel buffer screw conveyor, automatic storage and packaging.
10.Ice packing production line, for your option.